> Wedding salon NUANCE Plzen
Wedding salon České Budějovice
NOVELTY! NUANCE ČESKÉ BUDĚJOVICE WEDDING HOUSE IS CHANGED IN NOVIAS WEDDING HOUSE AFTER 27 YEARS.Telephone contact and the range at the highest level remain the same. Orders are smoothly transferred to the newly established company NOVIAS wedding house. All orders are valid and the wedding salon continues at the same pace towards further success as the best wedding salon in České Budějovice and the surrounding area. Come see and book an appointment.
NOVIAS wedding house is in the middle of Biskupská street, which leads from the town hall of Budějovice to the blind shoulder bridge. You can park on a parking meter on Zátkovo nábřeží or directly on Přemysl Otakar II Square.
The nearest NUANCE is in Pilsen on Republic Square 2 (130 km) or in Prague on Národní 23 (145 km). However, NUANCE highly recommends a visit to the partner salon NOVIAS wedding house in ČB.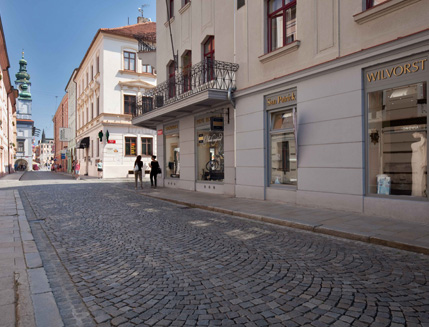 Široká 31
370 01 Č. Budějovice
Phone: +420 737 014 374
svatebnidum@novias.cz

MO-FR 10:00 - 18:00
SA 09:00 - 16:00

48.9731544N
14.4731844E